ACADEMIC ALL-STAR FROM WINOOSKI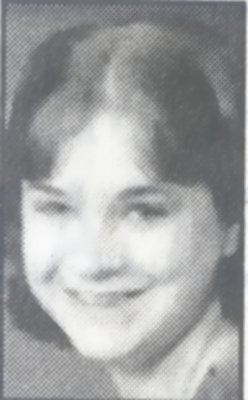 Jamie Aldieri
Age:17
School: Winooski High School
Parents: Denise and Anthony Aldieri
Hometown: Winooski
Accomplishments: National Honor Society, honor roll, Edward Jones sportsmanship award, presidential excellence award, Rochester's humanities and social sciences award, athlete of the year, national young leaders conference
Activities: Basketball, cheerleading
In her spare time: Drawing, hanging out with friends, playing basketball
Favorite book: "A Little Princess" by Frances Hoddson Burnett
Favorite music: Soluna and Avril Lavigne
In the fall: Champlain College
Quotable on career: "I want to stant my own design business making posters. I like art and I want to do my own art but I decided I'd get more money doing graphic design. I'll be a freelance artist but doing my graphic design business at the same time. "
Three things she'd like to accomplish: Complete college, start business, have a family.
Henry A. Raymond
vtgrandpa@yahoo.com
March 31, 2003