FAIRFAX, VERMONT
TEMPERATURES BETWEEN -15 & -20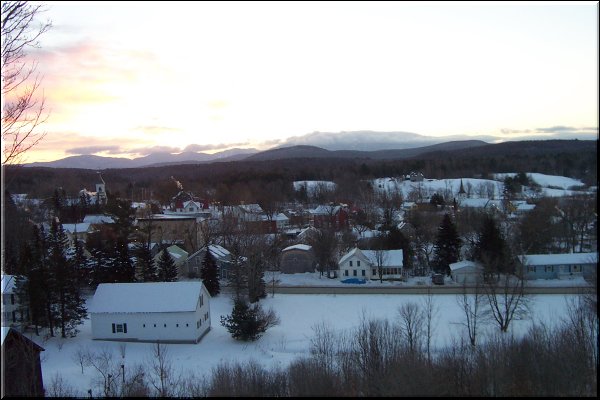 The above photo was taken from Tom & Daisy Collin's back porch overlooking Fairfax Village.
Even though temperatures were hovering near 20 degrees below zero, very few places showed smoke coming from the chimney. Photo is dark as the sun was just rising at the left of the photo in the East.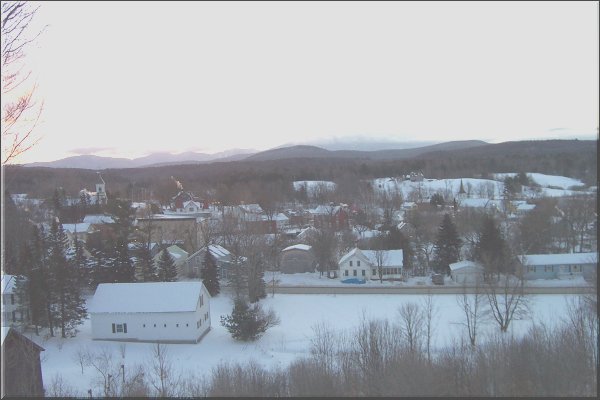 I attempted to enhance the photo by changing the brightness and contrast, however, that is Maryann's talent and as you can see, I didn't do that great a job.
HAVE A GREAT DAY AND STAY WARM
Henry A. Raymond
January 22, 2003
vtgrandpa@yahoo.com